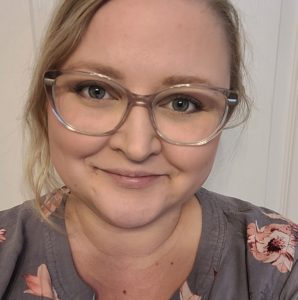 Lydia Fields, President
Lydia Fields joined the Junior League in 2016, originally in Oklahoma City. She came to Michigan in 2019 and served as the External VP and the N&P Assistant Chair before being nominated as President-Elect of the Junior League of Ann Arbor.
She works as an Assistant Public Defender in Washtenaw County and currently has a caseload representing around 50 children and parents dealing with the foster care system. She is the co-Chair of the Washtenaw County Bar Association's Juvenile Section and serves on Criminal Defense Attorney's of Michigan's Amicus Committee. Lydia lives in Whitmore Lake and enjoys all kinds of art in her free time.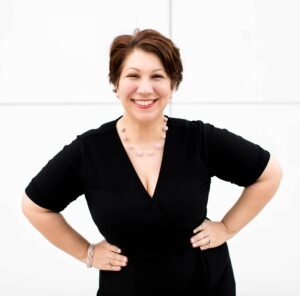 Jennifer Minchin, President-Elect
Jennifer is married to her husband Mike for 20 plus years and has 3 beautiful children.  She is a Life Coach, Speaker, and Podcaster.  During her spare time, Jennifer loves to read, meditate, yoga, be with her family and go on dates with her husband!
Laura Lentz, Recording Secretary
Amy Cell, Finance Vice President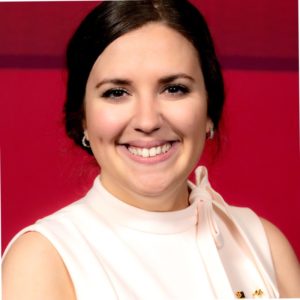 Rebecca A. Noell, Internal Vice President
Rebecca was born and raised in Michigan, eventually settling in Ann Arbor in 2016. She joined the Junior League of Ann Arbor during the pandemic. This year, she will serve as the Internal Vice President. Outside of the league, she volunteers her time with her sorority, Alpha Sigma Alpha, as well as serving as an Area Advisor for the National Panhellenic Conference, a member of the Board of Directors for the Grand Valley State University Alumni Association, the immediate President and Scholarship Chairperson of the Detroit Alumnae Panhellenic Association, and having placements on several national committees for Alpha Sigma Alpha, Association of Fraternal Advisors, and NASPA.
Professionally, Rebecca works in higher education and is a dedicated student affairs professional working at the University of Michigan. Rebecca lives in Ann Arbor with her American Staffy, Wilbur, and loves to read, travel and spend time with friends and family.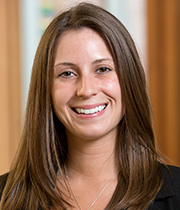 Marianna Maly, Nominating & Placement Chair
Marianna is currently serving as the Nominating and Placement Chair for the 2023/2024 league year, and has been an active member of the Ann Arbor Junior League since 2017.  Outside of the League Marianna works for the University of Michigan, in research with a focus on Mobile Health Technology.  Marianna is also a Licensed Professional Counselor, providing mental health care. Marianna and her family reside in Ann Arbor, and are looking forward to a fun Fall and Winter season.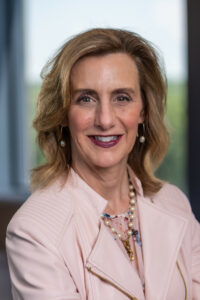 Maria Bertram, Sustainer Advisor to the Board
Maria Bertram is a senior fundraising professional at the University of Michigan with extensive experience in principal and major gift fundraising, planning and execution of comprehensive philanthropic campaigns in a complex academic medical center within a top-ranked public research university including the $1.5B Victors for Michigan campaign achievement on a $1B goal.  Maria leads the fundraising team for U-M's C.S. Mott Children's and Von Voigtlander Women's Hospitals, and is a senior member of the Michigan Medicine Development leadership team. Maria and her husband Terry split their time between Ann Arbor and Portage Lake in Dexter, have five adult children and three young grandchildren. Maria loves spending time in nature, hosting family and friends, reading, needlepointing, cheering for UM sports, walking her cute cockapoo and finding ways to travel our amazing world.