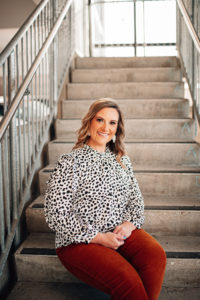 Christine Pompa, President
Christine Pompa joined the Junior League of Ann Arbor in 2016. Since then she has held the position of President-Elect, External Vice President, acted as a delegate for the State Public Affairs Committee, and held roles on the Women in Leadership Committee, as well as the Marketing & Communication Committee. She enjoys volunteering in her spare time and acts as a Network Specialist – Operations & Programming for Alpha Omicron Pi women's fraternity and is also a Nominating Trustee as well. Most recently, she held the role of Secretary for the Junior Leagues of Michigan State Public Affairs Committee and held a position on Grand Valley State University's Young Alumni Council for six years.
In addition to volunteering, Christine works as a Senior Campaign Manager, Industry Solutions at Amazon Web Services. In this role, she is responsible for driving strategy, development, execution, and optimization for global campaigns.
She lives in Saline, where you'll find her spending time with her two dogs and two cats, working part-time on her health coaching business, teaching as an adjunct marketing professor, reading, and planning her next trip.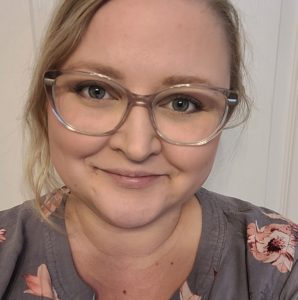 Lydia Fields, President-Elect
Lydia Fields joined the Junior League in 2016, originally in Oklahoma City. She came to Michigan in 2019 and served as the External VP and the N&P Assistant Chair before being nominated as President-Elect of the Junior League of Ann Arbor.
She works as an Assistant Public Defender in Washtenaw County and currently has a caseload representing around 50 children and parents dealing with the foster care system. She is the co-Chair of the Washtenaw County Bar Association's Juvenile Section and serves on Criminal Defense Attorney's of Michigan's Amicus Committee.
Lydia lives in Whitmore Lake and enjoys all kinds of art in her free time.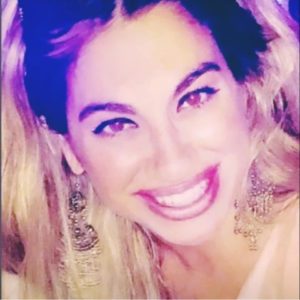 Ondrea Georgetti, Recording Secretary
Ondrea Georgetti joined the Junior League of Ann Arbor in the winter of 2021-2022. This year she is excited to be serving as Recording Secretary and Assistant to the President.
Outside of the league, Ondrea holds a PhD in Administrative Educational Leadership. Ondrea presently works as an educator. Ondrea has also been dedicated to advancing adult learning and development as a District Professional Development Trainer. Ondrea works as an ESL online instructor in Seoul, Korea.
Ondrea lives in Ann Arbor, Michigan, with her two Maltese, Dolce and GiGi. She enjoys reading non-fiction, walking, and participating in dance classes. She enjoys writing and photography. She is a volunteer photographer for Heart Galleries of America. She is also a self-published  children's book author. Ondrea takes delight in traveling and spending time with family and friends.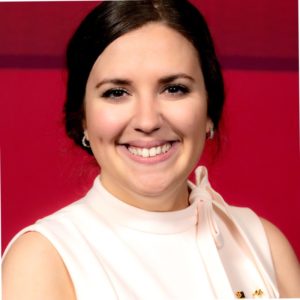 Rebecca A. Noell, Fund Development VP
Rebecca was born and raised in Michigan,  eventually settling in Ann Arbor in 2016. She joined the Junior League of Ann Arbor during the pandemic. This year, she is will serve as the Fund Development Vice President. Outside of the league, she volunteers her time with her sorority, Alpha Sigma Alpha, as well as serving as an Area Advisor for the National Panhellenic Conference, the President of the Alpha Sigma Alpha Southeastern Michigan Alumnae Chapter, the President of the Detroit Alumnae Panhellenic Association, and having placements on several national committees for Alpha Sigma Alpha, Association of Fraternal Advisors, and NASPA.
Professionally, Rebecca works in higher education and is a dedicated student affairs professional working as the Assistant Director of Student Engagement at the University of Michigan.
Rebecca lives in Ann Arbor with her American Staffy, Wilbur, and loves to read, travel and spend time with friends and family.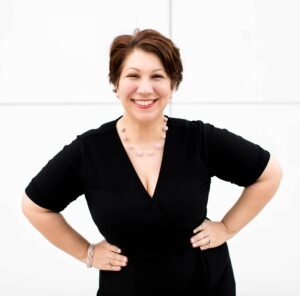 Jennifer Minchin, Internal Vice President
Jennifer is married to her husband Mike for 20 plus years and has 3 beautiful children.  She is a Life Coach, Speaker, and Podcaster.  During her spare time, Jennifer loves to read, meditate, yoga, be with her family and go on dates with her husband!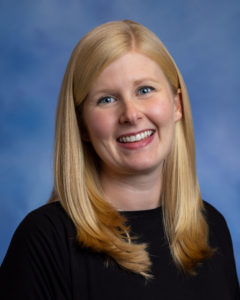 Jillian Bowers, Nominating & Placement Chair
Jillian Bowers joined the Junior League of Ann Arbor in Fall 2012.  This year, she is excited to be serving as the Nominating and Placement Chair after being an advisor for the last two years.  Previous placements include Junior League Week Project Manager, Community Projects Chair, Training and Membership Services.  Outside of the league, Jillian is a Registered Nurse working as an Educator in the Operating Rooms at Michigan Medicine.  She also serves as the Secretary on the board for her local chapter of her professional organization AORN (Association of PeriOperative Nurses).  She spends her free time with her golden retriever (Magnus) and enjoys outdoor activities, playing indoor soccer, and is an avid reader.