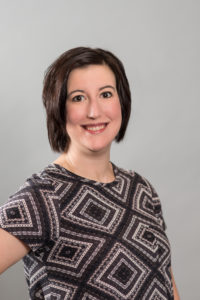 Laura Tackett, President
Laura Tackett joined Junior League of Ann Arbor in September 2012. This year, she is excited to be serving as the Secretary.  Laura has served in all areas of the Junior League of Ann Arbor and is ready to take that breadth of knowledge to the Board level.   Outside of the League, Laura is Director of Operations at Koppert Biological Systems.  Laura lives in Chelsea with her husband, Chris, stepson, Austin, and daughter, Katie.  In her free time, Laura enjoys coaching and volunteering for Girls on the Run.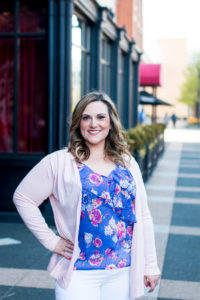 Christine Pompa, President Elect
Christine Pompa joined the Junior League of Ann Arbor in 2016. Since then she has held the position of External Vice President, acted as a delegate for the State Public Affairs Committee, and held roles on the Women in Leadership Committee, as well as the Marketing & Communication Committee. She enjoys volunteering in her spare time and holds a position on the Activities Committee of the Grand Valley State University's Young Alumni Council, acts as a Network Specialist – Operations & Programming for Alpha Omicron Pi women's fraternity, is a Nominating Trustee for Alpha Omicron Pi, and is also Secretary for the Junior Leagues of Michigan State Public Affairs Committee.
In addition to volunteering, Christine works as a Senior Director of Solutions & Content Marketing at Thomson Reuters. In this role, she is responsible for planning, creating and implementing the overall solution marketing strategy to achieve sales and revenue targets for the tax and accounting business segment.
She recently moved to Saline, where you'll find her spending time on renovations and projects, walking her two furkids, working part-time on her health coaching business, teaching as an adjunct marketing professor, reading, and planning her next trip.
Ano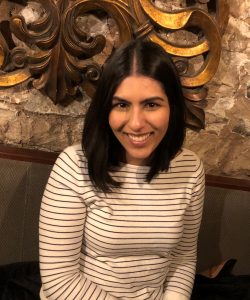 op Gill, Recording Secretary
Anoop Gill joined the Junior League of Ann Arbor in 2016! This year she is excited to serve as the Recording Secretary! Her previous league experience has included serving as the chair for Marketing and Communications and working with the Community Projects committee. She lives in Ann Arbor and in her free time crochets and reads murder mysteries.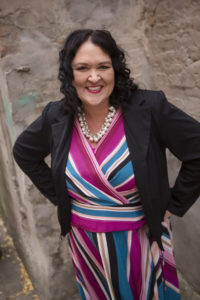 Michelle McAllister, Finance Vice President
Michelle McAllister has been a member of the JLAA since 2012. During her time with the league, she has served as chairwoman of several committees including Member Social, New Member and Women in Leadership.  She served as President of the League in 2015 – 2016.  Since then she has continued to be active, serving as Internal Vice President, Transfer Liaison and this year as Finance Vice President.  In addition, Michelle is serving as an At Large Director for 2019 – 2020 on the Association of Junior Leagues International Board of Directors.
Outside the league, Michelle works as a Consulting Lead for IBM working with nationwide health plans. She has a Chemistry degree from Marymount College and an Epidemiology Degree from Emory University.   Michelle is actively involved in volunteering at her daughter's school, the Marymount College Alumnae Board, the Ronald McDonald House Charities of Ann Arbor, Ele's Place and Event on Main.  She loves time with friends, a good cocktail, adventure and traveling the globe.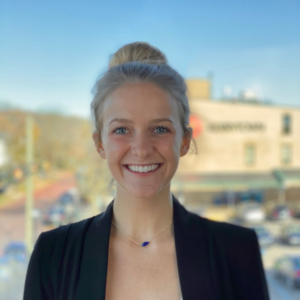 Julia Rampton, Internal Vice President
Julia Rampton joined the Junior League of Ann Arbor recently, in 2019. She served on the Membership Services Committee last year before diving into her most recent position as Internal VP on the JLAA board. In her spare time, Julia enjoys spending as much time as possible outdoors, either walking or running. In addition to volunteering/serving the community as best she can, Julia works as a Digital Marketing Coordinator at Orbita, Inc. In this role, Julia is responsible for day-to-day digital marketing initiatives ranging from social media to email marketing, to supporting SEO efforts. When she is home, you'll find her spending time with her partner, trying out bakes, approaching new reads, and practicing Ashtanga yoga first thing every morning.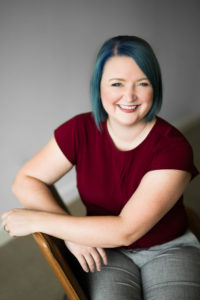 Lydia Fields, External Vice President
Lydia Fields joined the Junior League of Ann Arbor as a transfer from Oklahoma City in 2020. In Oklahoma City, she served on the PACE committee, worked as a Project Manager helping create social activities for visually impaired people, and acted as the READ Vice Chair, creating a signature project for the distribution of period supplies. Outside of the League, Lydia works as an Assistant Public Defender for Washtenaw County where she represents youth in foster care and is a member of the Arraignments Team. She lives with her husband Ben and three dogs in Whitmore Lake. In her spare time, she can be found knitting or crocheting at her art desk.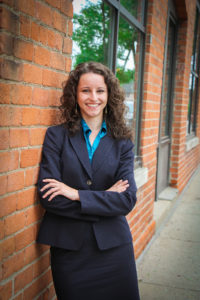 Christina Nechiporchik, Nominating & Placement Chair
Christina Nechiporchik joined Junior League of Ann Arbor in September 2016. This year, she is excited to be serving as the Nominating and Placement Chair. Outside of the League, Christina sits on the Board of Governors for the Martha Cook Building at the University of Michigan. Outside of volunteering, Christina's real job is working in-house at an insurance company focusing on healthcare and long-term care litigation. Christina lives in Ann Arbor with her husband John and their furbaby Graham. In her free time, Christina loves baking, reading and spending time on renovation projects around the house.