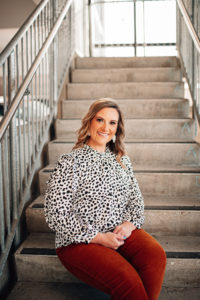 Christine Pompa, President
Christine Pompa joined the Junior League of Ann Arbor in 2016. Since then she has held the position of President-Elect, External Vice President, acted as a delegate for the State Public Affairs Committee, and held roles on the Women in Leadership Committee, as well as the Marketing & Communication Committee. She enjoys volunteering in her spare time and acts as a Network Specialist – Operations & Programming for Alpha Omicron Pi women's fraternity and is also a Nominating Trustee as well. Most recently, she held the role of Secretary for the Junior Leagues of Michigan State Public Affairs Committee and held a position on Grand Valley State University's Young Alumni Council for six years.
In addition to volunteering, Christine works as a Senior Campaign Manager, Industry Solutions at Amazon Web Services. In this role, she is responsible for driving strategy, development, execution, and optimization for global campaigns.
She lives in Saline, where you'll find her spending time with her two dogs and two cats, working part-time on her health coaching business, teaching as an adjunct marketing professor, reading, and planning her next trip.
Ano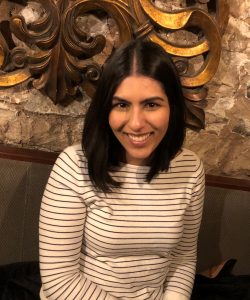 op Gill, Finance VP
Anoop Gill joined the Junior League of Ann Arbor in 2016! This year she is excited to serve as the Recording Secretary! Her previous league experience has included serving as the chair for Marketing and Communications and working with the Community Projects committee. She lives in Ann Arbor and in her free time crochets and reads murder mysteries.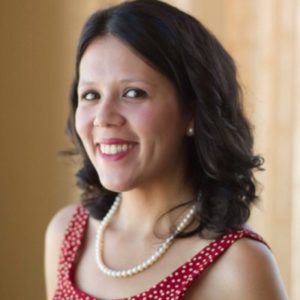 Claire Ramlan, Internal VP
Claire Ramlan joined the Junior League of Ann Arbor in 2019. She transferred from the Junior League of San Francisco of which she was a member since 2014. Her previous League experience included serving on Women in Leadership, Community Impact Planning, Communications Council, Marketing and Public Relations, and Recruitment and Outreach committees.
Claire loves traveling, spending time friends and family, playing golf, and cheering on the San Francisco Giants.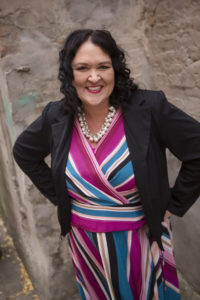 Michelle McAllister, Fund Development Vice President
Michelle McAllister has been a member of the JLAA since 2012. During her time with the league, she has served as chairwoman of several committees including Member Social, New Member and Women in Leadership.  She served as President of the League in 2015 – 2016.  Since then she has continued to be active, serving as Internal Vice President, Transfer Liaison
, 
Finance Vice President and this year as Fund Development Vice President. In addition, Michelle is serving as an At Large Director for 2019 – 2020 on the Association of Junior Leagues International Board of Directors.
Outside the league, Michelle works as a Consulting Lead for IBM working with nationwide health plans. She has a Chemistry degree from Marymount College and an Epidemiology Degree from Emory University.   Michelle is actively involved in volunteering at her daughter's school, the Marymount College Alumnae Board, the Ronald McDonald House Charities of Ann Arbor, Ele's Place and Event on Main.  She loves time with friends, a good cocktail, adventure and traveling the globe.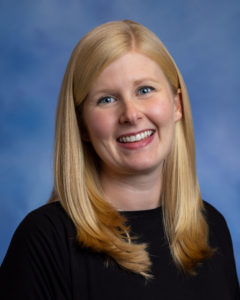 Jillian Bowers, Nominating & Placement Chair
Jillian Bowers joined the Junior League of Ann Arbor in Fall 2012.  This year, she is excited to be serving as the Nominating and Placement Chair after being an advisor for the last two years.  Previous placements include Junior League Week Project Manager, Community Projects Chair, Training and Membership Services.  Outside of the league, Jillian is a Registered Nurse working as an Educator in the Operating Rooms at Michigan Medicine.  She also serves as the Secretary on the board for her local chapter of her professional organization AORN (Association of PeriOperative Nurses).  She spends her free time with her golden retriever (Magnus) and enjoys outdoor activities, playing indoor soccer, and is an avid reader.